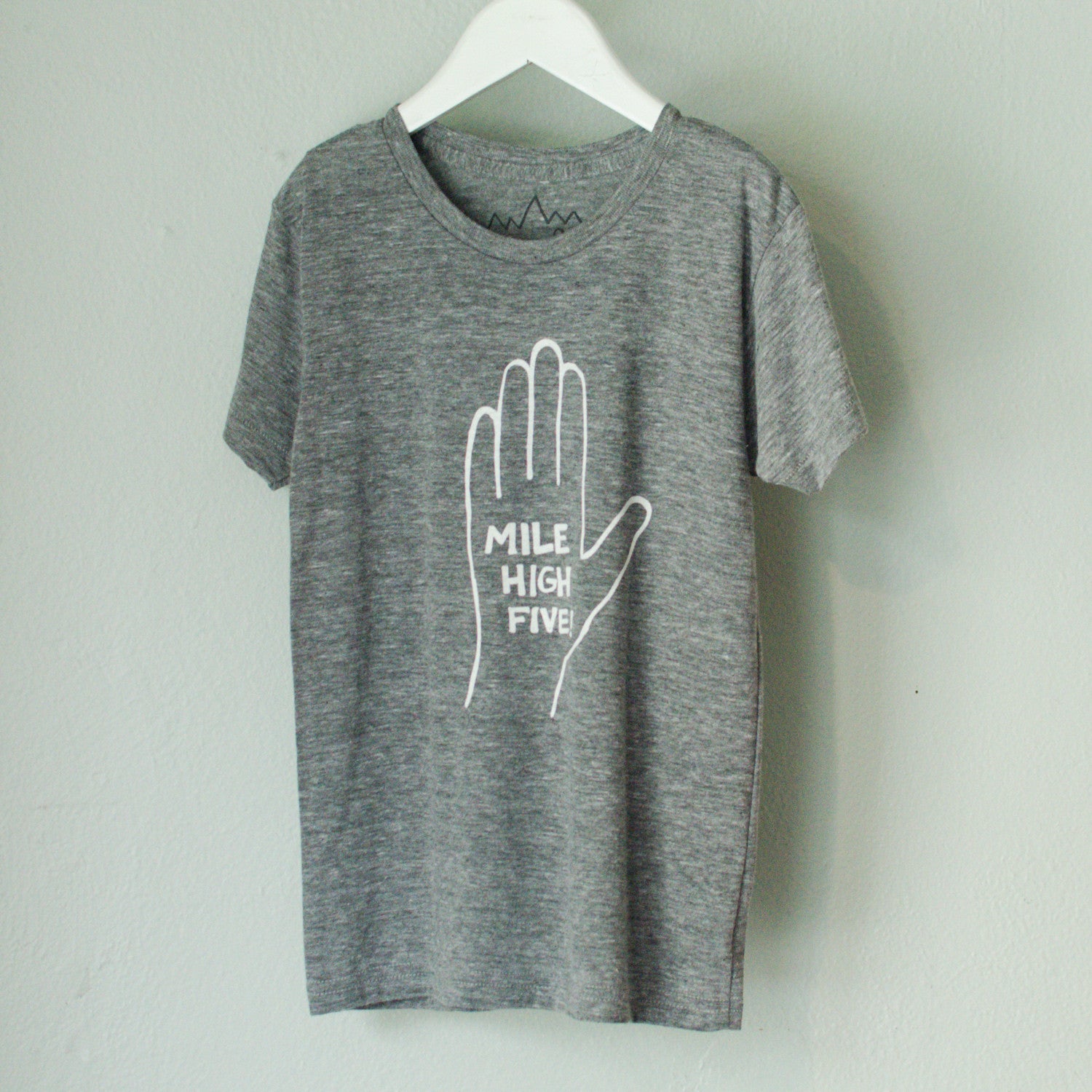 FINAL SALE Mile High Five! Youth Tee
FINAL SALE- Discontinued, so get them before they wave goodbye!
What's better than a quality high five at 5,280 ft elevation? Putting it on a kid's shirt to share with everyone. Because everyone deserves a Denver high five!
50% polyester, 25% cotton, 25% rayon, unisex kids cut
Made in USA, printed in Denver, CO.