DISCO INFERNO:  Liquid Heat
by Bittercube
Regular price

$20.00
Sale price
Share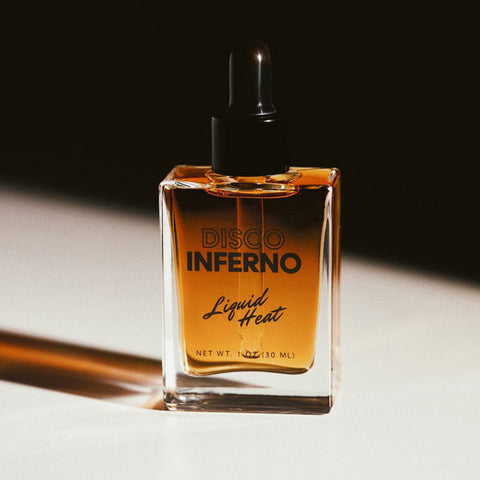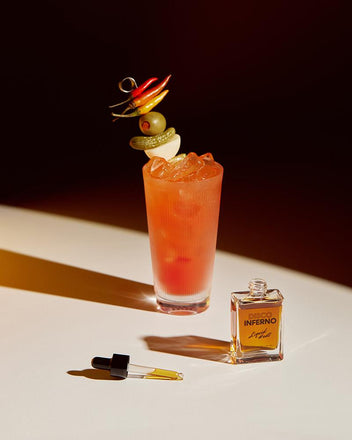 Disco Inferno makes it easy to craft the perfect spicy drink. Elevate anything from beer and champagne to classic cocktails like the Margarita, Negroni and Bloody Mary.
The tantalizing blend of Bird's Eye, Scotch Bonnet, Aji Panca & Chiltepin chilis brings a powerful heat, while Cinnamon and Euphrates Mint create a subtle cooling sensation and pleasant tingle. All are infused as whole botanicals into high-proof brandy—a flavorful base which nods to both brands' Wisconsin roots. Finally, the mixture is softened with rosewater and sea salt.
While at the Ace Hotel in Chicago, Disco Cubes owner Leslie Kirchhoff discovered a Bittercube product and noticed their Milwaukee zip code. Keen on partnering with a company from her hometown, she reached out to plant the seed for a collaboration. The product conception has been a collaborative effort between the Disco Cubes and Bittercube team, and the end product would not have taken shape without the creative input by everyone involved.
To Use: For a satisfying burn, add anywhere fro a few drops up to a full dropper (about 30 drops) per drink. Use with caution. Very hot.
1 oz. bottle with dropper