Youth Classic Hodag Tee, Tri-blend
Regular price

$18.00
Sale price
Share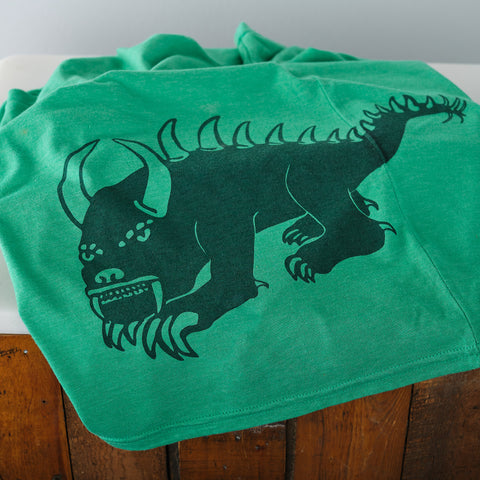 It's a classic! We have the classic Rhinelander Hodag mascot on a sustainable youth tee. Gusset print, 'the Hodag, Rhinelander WI' printed on sleeve. Soft water-based inks.
Each shirt is made with 50% polyester from recycled plastic; 25% organic, US grown, cotton; and 25% Modal. Each shirt uses 6 recycled poly water bottles and all fabric is spun, knitted, processed and finished in the USA.

If that is not enough, the shirts are manufactured in Haiti at a facility that provides a living wage for its workers.

Manufactured in Haiti of US made fabric, printed in Wisconsin.