VegoBears - Malibu 3.5oz.
Regular price

$5.80
Sale price
Share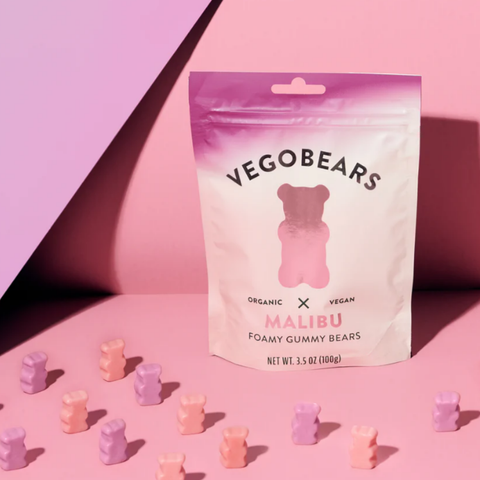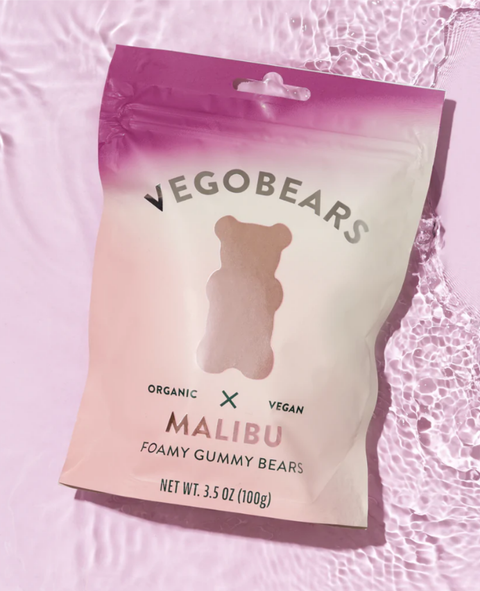 The magical coast of Malibu got one of the most pink and divine sunsets in the world. Surfers are lying in the water from early morning until the sun sets. Driving down the Pacific Coastal Highway you can see dolphins playing and whales jumping. The Mediterranean climate makes it unique and lush, and you can find fresh local food and vineyards.
Malibu Foam – Foamy Gummy Bear
3.5 oz bag of the revolutionary foamy gummy bears flavored with Cherry and Raspberry. 
Made naturally without any artificial addatives and the main ingredients are all sourced from organic farms. And don't worry, no animals came to harm in producing these friendly yet so delicious bears.
FLAVOUR
The natural deliciousness comes from organic fruits and berries.
COLOR
Green by nature – rich in colors from veggies, fruits and berries.
VEGAN
Animal lovers – our gummies are made of pectins and starch.
NO GMO