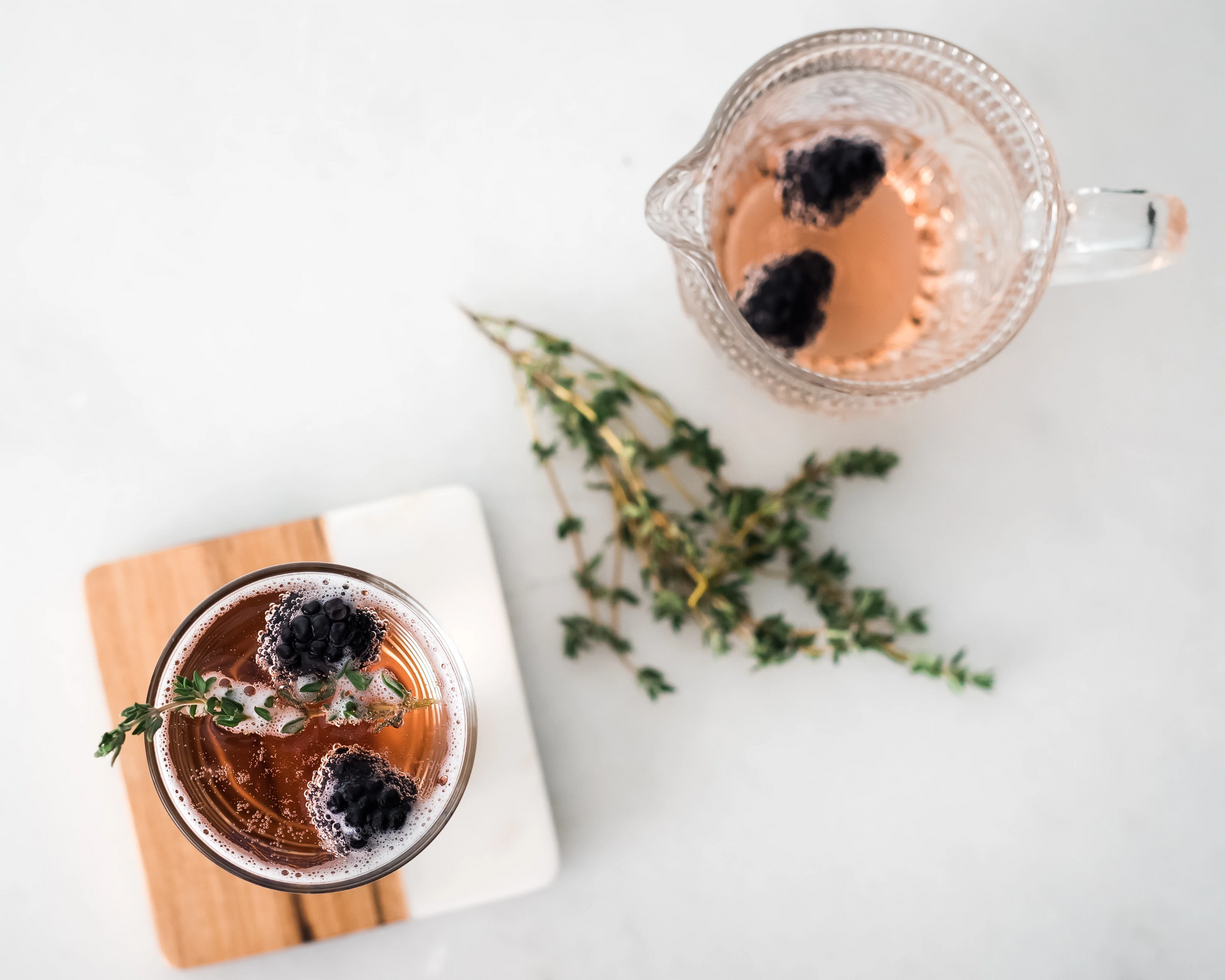 Blackberry Champagne Love Spell Cocktail
Enjoy a light and refreshing cocktail this Valentine's Day! Have you ever realized that love is often celebrated by popping a bottle of champagne and toasting to the occasion whether it be a wedding, housewarming, or promotion...and that is exactly what we are going to do. What would make the recipe even better? Pairing it with a box of chocolates and a dozen roses.
The blackberry simple syrup adds a touch of sweetness and is grounded by hints of thyme. We're all about keeping our recipes simple yet sophisticated so you can easily enjoy something a little outside of the box with items found in your home or at your local market.
 Love the glassware? Check out our limited edition Zodiac Constellation collection.
Ingredients:
1/3 Cup Blackberries (+ 8 Blackberries for Garnish)
1/3 Cup Water
1/3 Cup Sugar (you can use monk fruit sweetener as a substitute as well)
1 Bottle of Champagne (Serve Chilled)
4 Sprigs of Thyme
Simple Syrup Instructions:
1. In a medium saucepan bring water, 1/3 cup of blackberries and sugar to a boil. Turn to low and let simmer for 10 minutes, strain and set aside to cool.
Cocktail Instructions:
1. In a glass add 2 tablespoons of blackberry simple syrup and top with champagne. Garnish with 1 sprig of thyme and 2 blackberries. Enjoy!
Have you tried the recipe? Share it with us on Instagram by using the hashtag #keepitvital.