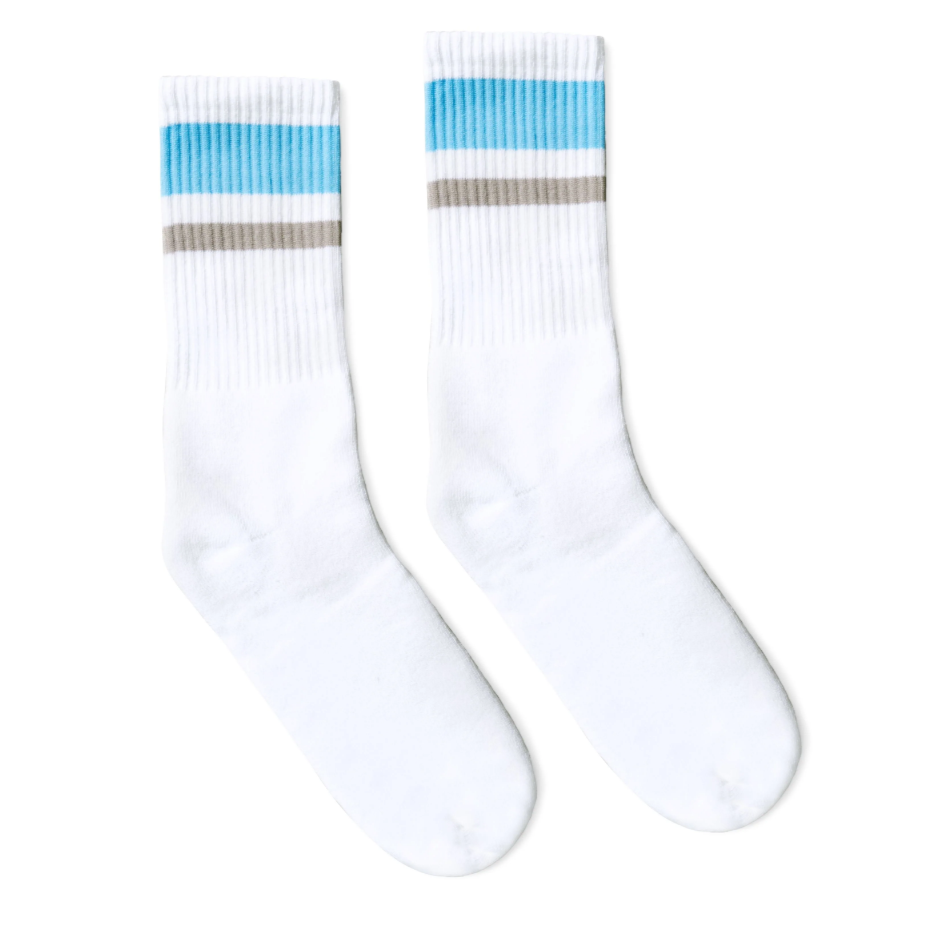 Socco & Sierra Prescott US made, Two Stripe Crew Blue and Grey
Sierra Prescott & SOCCO Partner to Plant Trees
Growing up in California, synonymous with warm weather and ample sunshine, comes damaging deforestation and deadly wildfires. Our forests provide a wide variety of benefits, including clean air and water, habitat, recreation, and unbelievable scenery. Since 2017, my home state has broken its own wildfire records year after year with 2020's fire season having devoured almost three million acres and hundreds of millions of trees. While there are many factors at play, one way to help keep our planet healthy comes down to a simple task that you can help with — plant more trees.
By purchasing of a pair of Sierra Prescott "More Fun" socks, we will plant one tree in California through the One Tree Planted organization.
Fans loved the last Sierra Prescott Pure Fun collection so much, we're teaming up with Sierra again to bring you "More Fun"! Sierra hand-picked these dreamy and fun colorways to not only represent her Venice vibes, but to also share her overwhelming positivity in everything she does from capturing beautiful moments on film to practicing heel flips at home. We're pumped on this new series and hope you are too!
With the color blocked retro style, they are a slight departure from the standard classic three stripe SOCCO socks, and we couldn't be more excited to share them with you! Expect the same level of comfort, protection, and durability you've come to know and love from SOCCO, with "More Fun"! 
Tech Specs
Full foot and leg cushioning 
Moisture wicking and breathable body 
Built-in functional heel
Seamless toe 

Fit
Crew- approx. 8" above ankle 

Contents 
66% Cotton
27% Nylon
5% Polyester
2% Spandex
Proudly and solely made in the USA!