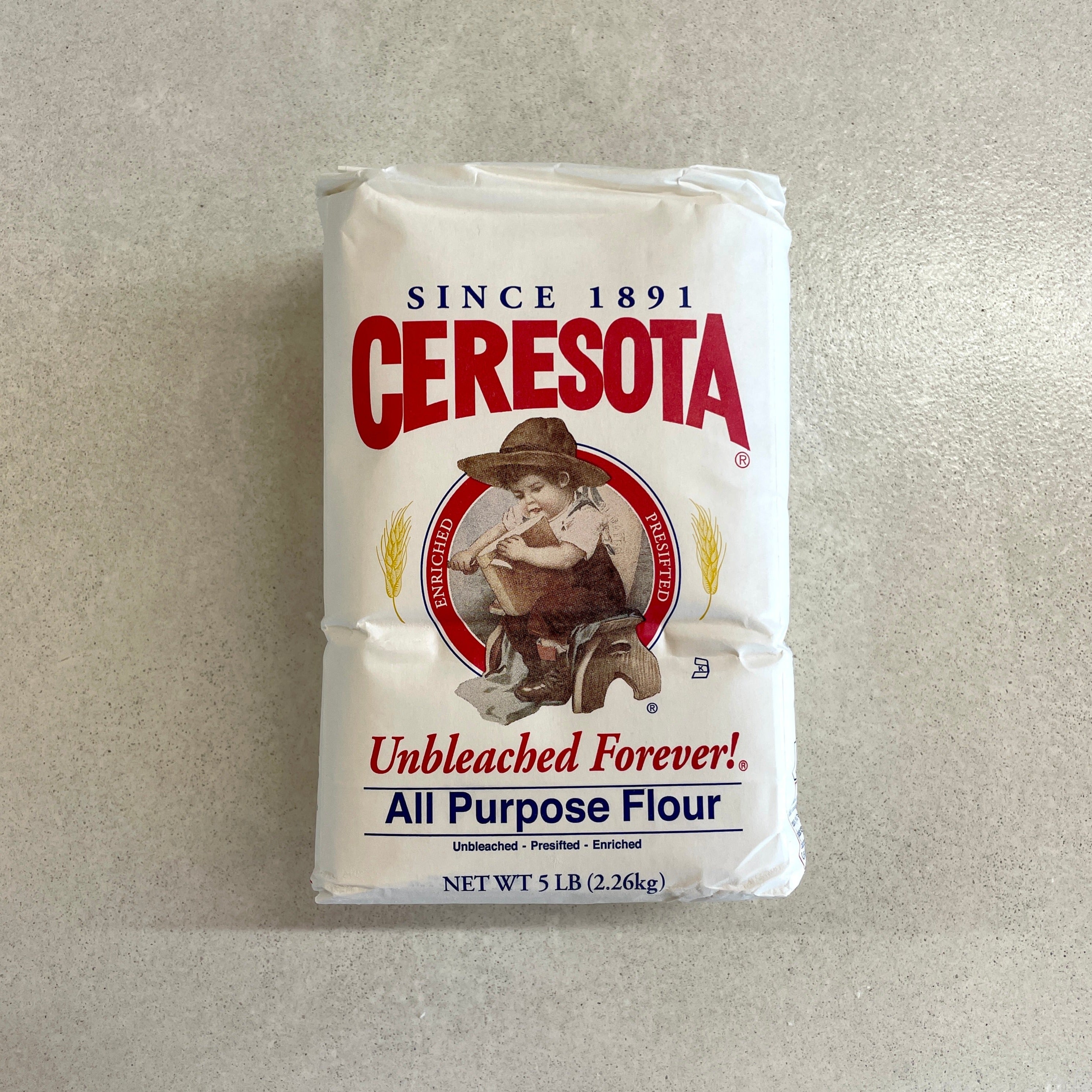 expired CERESOTA Unbleached Forever! All Purpose Flour, 5lb bag
Expired, Use By Date: 8/23
Chicago's favorite pizza flour.  This all purpose flour is great for Chicago Cracker Thin and in a Deep Dish dough.  Unbleached, unbromated.  
Protein Content - 11.6%
Ingredients: Wheat Flour, Malted Barley Flour, Niacin, Reduced Iron, Thiamin Mononitrate, Riboflavin, Folic Acid.
Product of USA.
Wheat grown and milled in the USA. Wheat is a non-GMO Grain. 
Ceresota Flours have been amongst the highest quality unbleached flours for over 150 years. We are a third-generation family business that takes great pride in the quality and honesty of our flours. 
FLOUR MADE IN THE USA
We're proud to be 100% made in the USA. Both Heckers and Ceresota flours are all milled from wheat grown in Kansas. 

WHY IS UNBLEACHED FLOUR BETTER?
Most flour mills bleach their flour by artificially whitening it through the use of chemicals or other additives such as chlorine or peroxide. Chemically bleaching flour speeds up the whitening process and is believed to leave behind unintentional byproducts and also damage the nutritional content of the wheat flour. On the other hand, unbleached flour does not contain any additives and will naturally whiten over time while preserving all of its nutrients.  Freshly milled unbleached flour, Ceresota flour, has a rich and creamy color.