The Pizza Bible
Regular price

$29.99
Sale price
Share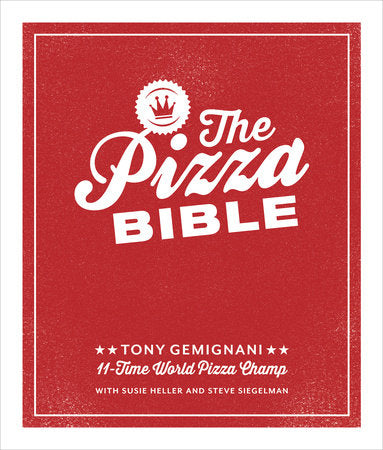 Brett highly recommends this book! 
The World's Favorite Pizza Styles, from Neapolitan, Deep-Dish, Wood-Fired, Sicilian, Calzones and Focaccia to New York, New Haven, Detroit, and More
A comprehensive guide to making pizza, covering nine different regional styles--including standards like Neopolitan, Roman, and Chicago, as well as renowned pizza sub-specialties like St. Louis and Californian--from chef, 11-time world Pizza Champion, and Guinness world record-holding pizza-spinner, Tony Gemignani.
Pizza is one of the world's most well-known and beloved foods, and everyone has their favorite style. In fact, devotion to one particular style is so ubiquitous that most pizza books only cover one or two varieties of pie. But for those who truly love pizza, there's no need to be monogamous. Pizza master Tony Gemignani brings pizza to the people in all its glorious forms, from Chicago deep dish to paper-thin Roman style. The Pizza Bible is the world's first guide to making all of the major pizza styles, filling a hole in the market and elevating the craft of making pizza to that of bread or charcuterie.

Author: Tony Gemignani
9781607746058
Hardcover